Baywatch Movie News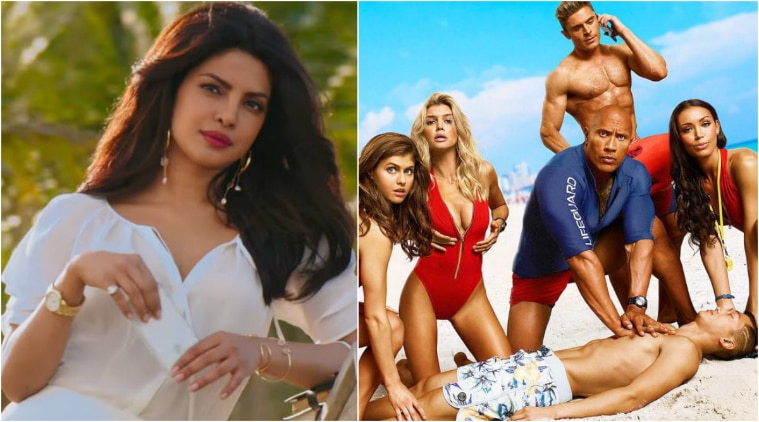 Coincidentally the most watched television show in world history has a cast of chesty women running in their swimsuits, with slow motion effects enhancing their perfectly etched sex appeal. Of course I am referring to BAYWATCH and ever since the final episode it has been a rumored dream for the babes of Baywatch to strut their stuff across the screens of movie theatres. Here is the latest news on Baywatch the movie.
Sure you may argue that there was already a Baywatch movie and you have the Hawaii Wedding DVD to prove it, however Dreamworks announced in 2004 that they had bought the rights to create a movie version to excel beyond the made for television status of Hawaii Wedding or for that matter the Baywatch flick: Forbidden Paradise. Originally Jessica Simpson was signed on for the lead role of C.J. Parker and the film was slated for a 2006 release. After 2006 came and went, the world was left waiting.
Even though the popularity of searches for the Baywatch title on Imdb.com, (the Internet Movie Data Base), is shown as rising there isn't any actual information listed describing the future of this project. The popularity for the searching surge must then be based off of the re-run shows still airing with a huge international fan base.
Even with the discouragement of a failed Imdb.com search one may still find hope in a recent interview given by Carmen Electra. Sources have her quoted with statements involving what is referred to as the "forthcoming" release of Baywatch: The Movie. Carmen states that she doesn't have interest in any sort of role within the film, even though her former co-star Pamela Anderson has been named as having a cameo in the production. Electra went on to say, "Frankly, I didn't really enjoy being on Baywatch." Apparently the actress was not the greatest swimmer and having to spend long days trying to keep her hair and make-up sharp in competition with all the sand and surf took its toll. She did make sure to mention she enjoyed the reunion show and it was "fun to meet the team again." Gossip spinners will point out that Carmen was never actually asked to join in on the upcoming movie as Pamela was and that Carmen should be jaded.
So what is the actual status of the film? There seems to be too much in "the works" for the project never to see the light. Popular director Eli Roth was rumored to be the director, however he has clearly stated he is NOT going to direct, but is a producer. There you have it, someone is pumping money into this thing to get it made. Eli Roth has stated that the Baywatch movie will be comprised of a new cast of "hotties" and David Hasslehoff, though previously denying any involvement, may end up having something to do with it as well. British Actress Keeley Hazell has been set to cast in a Baywatch movie project according to Hollywoodtuna.com.
If Roth can bring the same energy to the sets of Baywatch as he does the films he actually directs, and the sex appeal is comparable to the blood and gore of his projects Hostel and Cabin Fever, then Baywatch fans are possibly in for one wet and …